30W Laser Cutting Head Laser Cutter Module with PWM Tester for CNC Laser Engaving Cutting Machine Wood Marking Cutting Tool
- Designed for Laser Engraver, 3D printer, CNC mill, arduino project.
- 7.5W Optical power output, 4mm plywood from 1 pass(speed 100)
- More Safety, Built-in protective glass to protect eyes! Even without wearing protective glasses, the operation is more comfortable.
- More Quiet, Intelligent drive adjust the cooling fan speed according laser temperature.
- Easy use, Digital PWM wave pulse signal generator adjustable frequency duty cycle board for neje laser module.
- slidable mounting fixture is provided for easy adjustment of focus.
30W General Specification
Heatsink Material:Aircraft Aluminum + Brass Shell 
Cooling Mode:Temperature sensor intelligent control + 10000 rpm 40mm cooling fan 
Adapter Plug:5.5 2.1 port
Can Engrave:MDF/Balsa/Paper/Wood/Fabric/Plastic/Leather/Plywood/Foam Paper/Anodized Aluminum 
Can Not Engrave:Metal/Glass/Stone/Ceramics/PCB/Stainless Steel/Reflective Material/ Transparent Material 
Optical power output:7.5W (7500mW)
Beam Shape:Dot (Focusable) 
TTL&PWM Modulation:YES, Compatible with Both TTL & PWM Modulation 
Input Interface:PH2.0-4Pin (+,-, PWM/TTL, Temperature), 3Pin (+,-, PWM/TTL) , 2Pin+2Pin (+,-) + (PWM/TTL,-) 
NOTE:Temperature interface can be disconnected,NEJE provides text instructions for temperature acquisition on wiki. 
Safe temperature range:<60 ℃ 
Module weight:202g ( The lighter the weight, the smaller the move inertia, the better the performance ) 
Life Time:10000-20,000 hours
Digital PWM Wave Pulse Signal Generator Adjustable Frequency Duty Cycle for NEJE Laser Module tester board Specification 
Output: PH2.0 4pin (12v,GND,PWM/TTL,Temperature) 
mode: 3 modes (off, manual pwm, pwm / ttl in) 
Note(Please pay attention)
Please wear laser goggles during usage and avoid touching the laser directly with your eyes and skin! 

 Do not engrave mirror objects,Pay attention to fire,Pay attention to pets when working! 

 Smoke will be generated when burned, please pay attention to smoke exhaust indoors. 

The warranty period of laser module is one year. If you have any quality problem(Except individual situation like using the laser module more than 30 minutes per time and casue the damage ), please feel free to ask our customer service for a help. 

If your laser module has any problem, please DO NOT dismantle it without our permission. It will destroy the laser module. 

 If you have any quality problem about the machine, please feel free to contact us. Many operative problem can be solved according to your video and problem description. Thank you in advance. 

 This laser module is compatible with our NEJE Master 2 Plus and Master 2 Max machine . 

It can also be compatible with other cnc equipment, such as 3d printers, CNC MIlling, etc., but you need to master a certain knowledge of pwm waveform control.
30W Laser Module Kits Package Included
1 x 30W Laser Engraving Module
1 x Laser Module Sliding fixture
1 x 4 Pin Cable(1000mm)
1 x NEJE Digital PWM Wave Pulse Signal Generator Adjustable board
1 x NEJE interface tranfer board
1 x 12V3A UL Certified Power Adapter (UP to 50W)
1 x Euro adapter
1 x goggles
1 x 2.5mm L-shaped wrench
1 x 5mm L-shaped wrench

1. We ship to the address filled in your order. Please make sure your address is correct before payment.
2. The delivery time is affected by your destination, logistics and other factors. If you have any questions about logistics, please contact us.
3. In order to give customers a better shopping experience, we need to test the products from the warehouse before shipping, and we need to wait for the logistics company to pick up the goods after packaging. It takes about 3-5 days to process the order. If you have any questions about the order, please contact us, please do not raise any disputes, thank you for your understanding.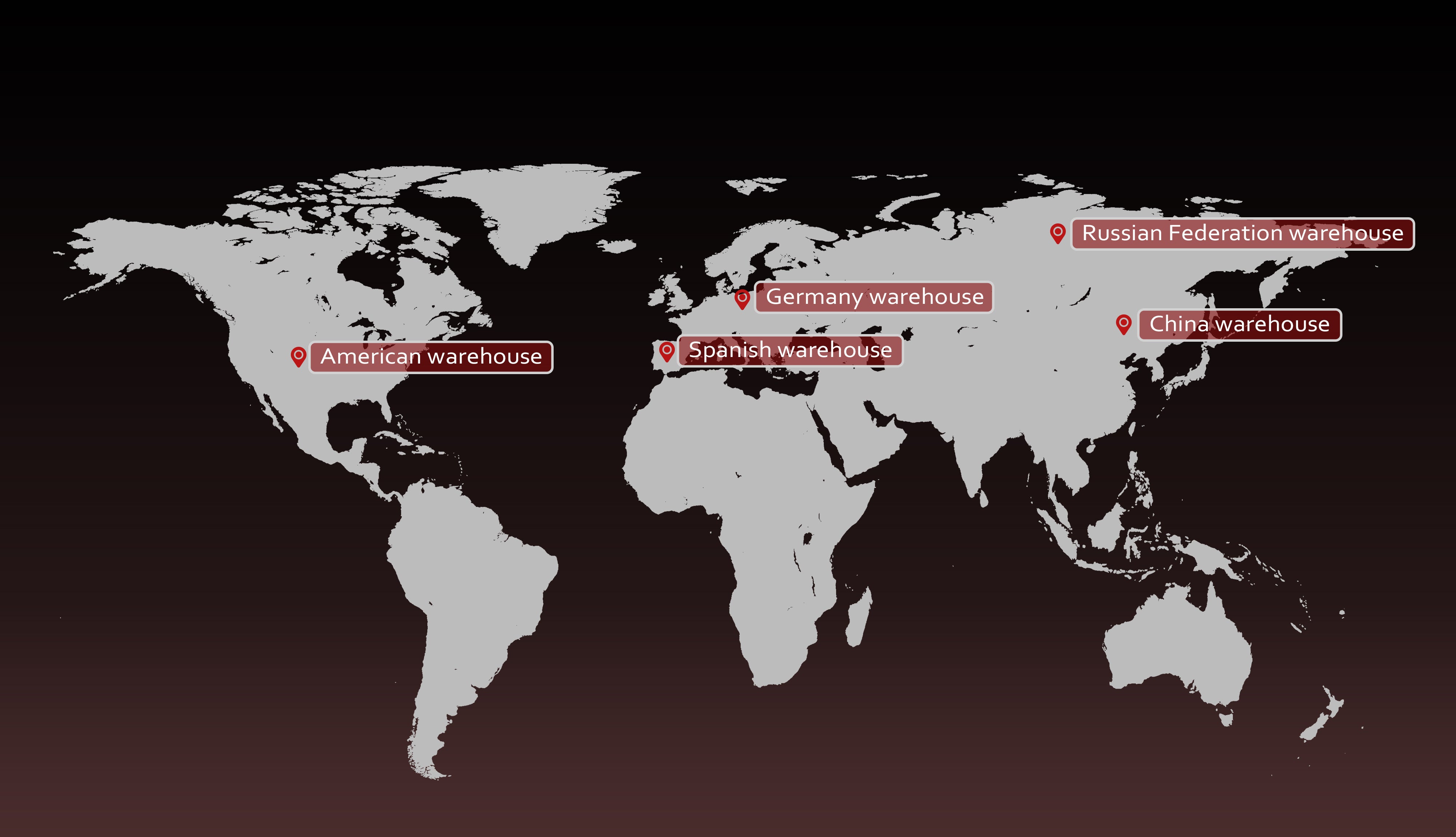 Germany
Countries where this warehouse can ship : Czech Republic, Slovakia, Slovenia, Hungary, Croatia, Netherlands, Austria, Poland, Belgium, Estonia, Ireland, Lithuania, Denmark, France, Italy, Sweden, United Kingdom, Spain, Finland, Romania, Luxembourg, Greece , Monaco, Bulgaria, Latvia, Malta, Portugal, Cyprus, Germany
UNITED STATES
Countries where this warehouse can ship : United States
SPAIN
Countries where this warehouse can ship : Spain, Portugal, Germany, France, United Kingdom, Belgium, Italy, Netherlands
RUSSIA
Countries where this warehouse can ship :  Russian Federation
CHINA
Countries where this warehouse can ship: Brazil, Colombia, Pakistan, Saudi Arabia, Indonesia, Ireland, Denmark, Finland, Portugal, Switzerland, Greece, Italy, Bulgaria, Norway, Hungary, Czech Republic, Estonia, Belarus, Latvia, Lithuania, New Zealand , Kazakhstan, Romania, Slovenia, United Arab Emirates, Albania, Georgia, Nigeria, Germany, Ukraine, Israel, Turkey, Mexico, United States, Spain, France, Russia, Poland, Singapore, Japan, South Korea, Malaysia, Thailand, Canada, Australia, Netherlands, Austria, Sweden, Belgium, United Kingdom

We will provide each customer with the best service and reliable products, but sometimes there are unexpected or doubtful places. We believe that good communication can solve every problem happily, so please give up the order or leave a negative Contact us before giving feedback to resolve any issues.
please contact: service@neje.shop


We are always welcome wholesale and drop shipping 
1. Remove our logo and ad from parcel
2. Remove receipt
3. Support CSV/EXCEL srrvice
We can provide you with satisfactory logistics service, Please don't worry the stock , We Have our own factory, one day,We have professional teams. and we have great interest in developing business with you, should you have any inquiries or comments,we would be glad to talk in details. 
Business cooperation email: service@neje.shop
---
We Also Recommend