NEJE N30820 Laser Module Kits, 5.5-7.5w Output for Deep Carving and Widely Cutting

Description
NEJE N30820 is for users who need high power engraving and cutting, 0.08x0.08mm focal point and 7.5W pulse output can engrave large area creations at a faster speed, suitable for assembling to NEJE 3, NEJE 3 Plus, NEJE 3 Pro, NEJE 3 Max machine use, an excellent choice for making large-area image engraving, high-power modules are suitable for engraving glass, metal, hardwood, rubber stamps and other materials, and can cut materials with a maximum thickness of 12mm, generally 3mm ordinary plywood in the case of air assist It can be cut through once, 3mm black acrylic can be cut through 2 times, and 3mm MDF board can be cut through 2 times, Also great for fabric engraving and cutting.
Laser Output Power:CW 5.5W , Pulse 7.5W
Beam Shape:0.08x0.08mm Focus Dot (Focusable)
TTL&PWM Modulation: YES, Compatible with Both TTL & PWM Modulation
PWM/TTL Input:    DC3.3V-12V 
Input Interface: PH2.0-4Pin (+,-, PWM/TTL, Temperature), 3Pin (+,-, PWM/TTL) , 2Pin+2Pin (+,-) + (PWM/TTL,-)
Safe temperature range:<60 ℃
Package Included
1 x Laser Engraving Module

2 x Screw

2 x ABS cushion post

1 x L-shaped wrench

1 x 4 Pin Cable(300mm Sports Cable) 

1 x NEJE Interface adapter board

1 x air asisst kits
---


How to choose NEJE Laser Module



B30635 is a module specially designed for wood grayscale images and micro-engraving.

N30820 and N40630 have strong comprehensive capabilities, the optical power is 5.5 - 7.5W output, and the focus is square light spot, good at carving with wood , rubber stamping, glass, transparent acrylic and cutting Plywood, black acrylic, cloth, etc...These two modules are single-beam modules with comprehensive functions and high cost performance. They are the best choice for beginners. The difference between them is that N30820 can be used as air assist through a needle tube, not picky about the air pump. N40630 can install metal The air nozzle but air pump must be oil-free and water-free, so as to ensure that the lens is not damaged.

N30610, A40630, A30130 modules have very fine square light spots, and are better at high-resolution engraving and grayscale engraving of hard materials, They are all zoom modules. A40630 and A30130 also have strong cutting ability and are suitable for cutting Plywood, mdf board and black acrylic. N30610 can present 0.02mm detail, A40630 and A30130 are the same optical features, focal point 0.04x0.04mm, the difference in the different air-assisted extension forms and compatible air pumps.

A40640 (Artist's Choice) is a classic creative master 2 beam laser module, it is the world's first 2 beam laser diode engraving and cutting module with zoom design, with the best metal engraving ability, fast groove engraving ability, perfect cutting compatibility. Better application on a wider range of materials, The strongest power density (0.04x0.06mm with 12+ optical power)of enables the A40640 to have the top engraving ability, There are very special and top artistic expressions on the carvings of stainless steel grayscale carvings, stone carvings, hardwood reliefs, canvas art, and other materials. The adjustable focal length design enables the A40640 module to have a uniform cutting thickness of 20mm and short-focus fast cutting capabilities. If you only consider 1 module to help you solve all the needs, it is the best choice.

F30130, E30130, E40, E80 are the series of modules specially designed by NEJE for long-time cutting. These four modules are fixed focal length modules, which require clean air source support, F30130 is 10mm focal length, good at cutting plywood and metal engraving less than 4mm, E30130 is 20mm focal length, through internal NEJE optical processing, the spot shape is square, suitable for cutting materials with strong symmetry requirements such as model aircraft, E40 is 2 beam module, the spot shape is square, with 12W continuous power output capability, is a cutting module with high cost performance and wide application. E80 is 4 beam module, 20W+ output, it is not recommended for engraving, the focus point is larger, heavy weight and the need to add air assist are the disadvantages of 4xLD. If you have requirements for cutting speed of 3-4mm materials, E80 is the right choice for you, Normally, 500mm/min can cut plywood cleanly, It should be noted that E80 is a 24V input module, which can only support the new NEJE-3-Max machine. The new motherboard of NEJE 3 Max (v1.1.0 and above) supports 24V input. NEJE does not plan to configure a separate machine set for the E80 module. You can Purchase an E80 kit to upgrade your NEJE 3 Max.. In addition to E80 modules, F30130, E30130, E40 can also remove the air nozzle and directly use it for engraving without air assistance.
PRODUCT DETAILS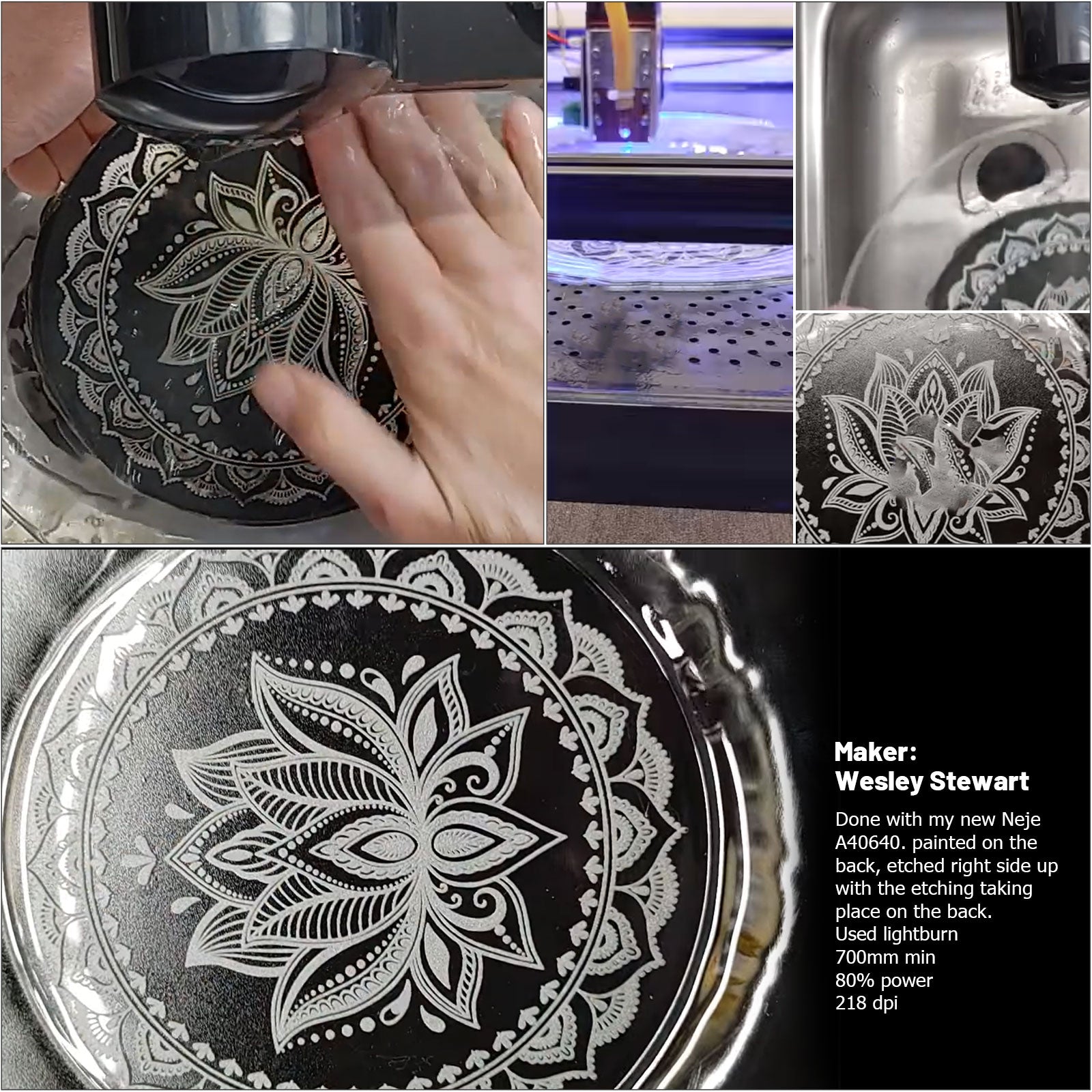 glass engraving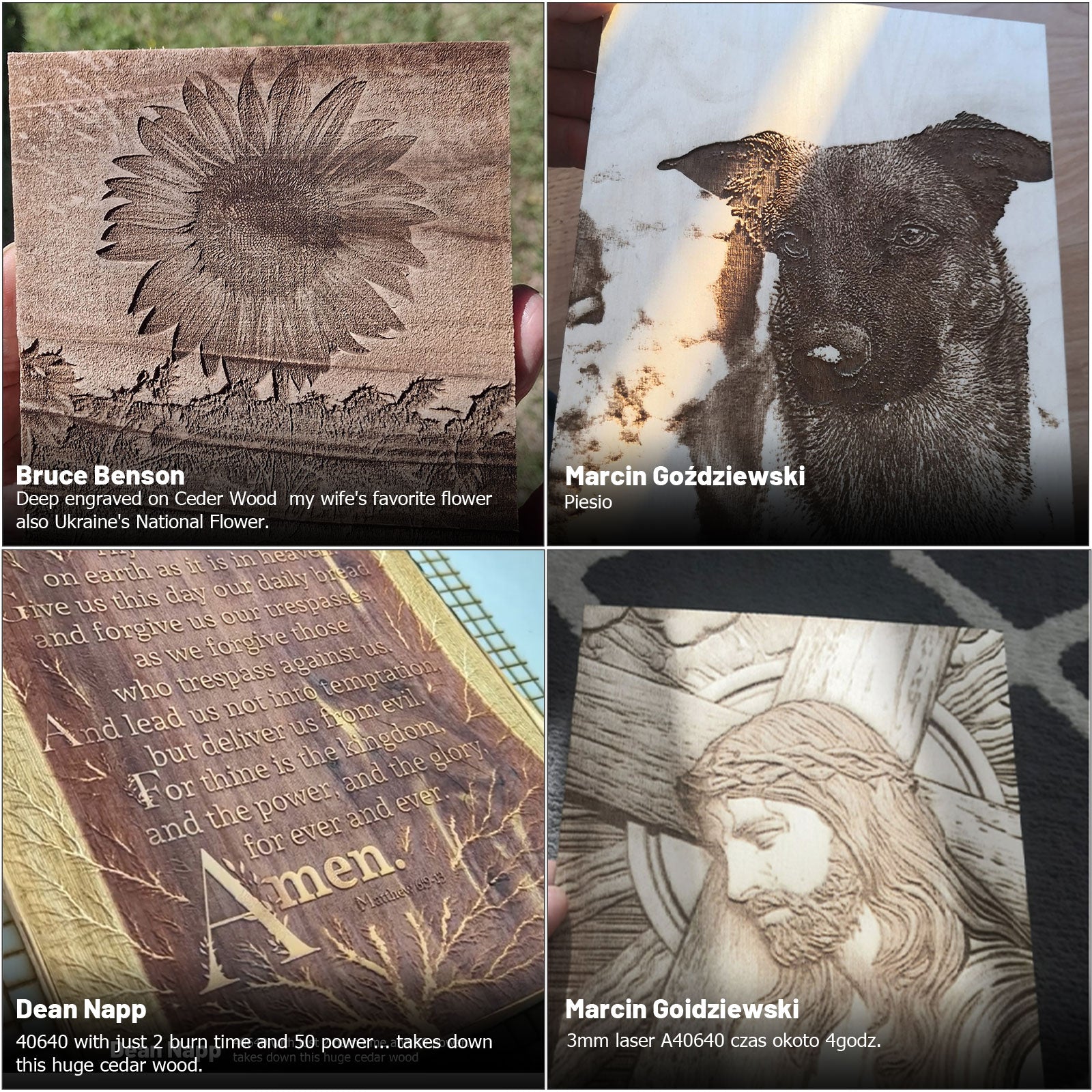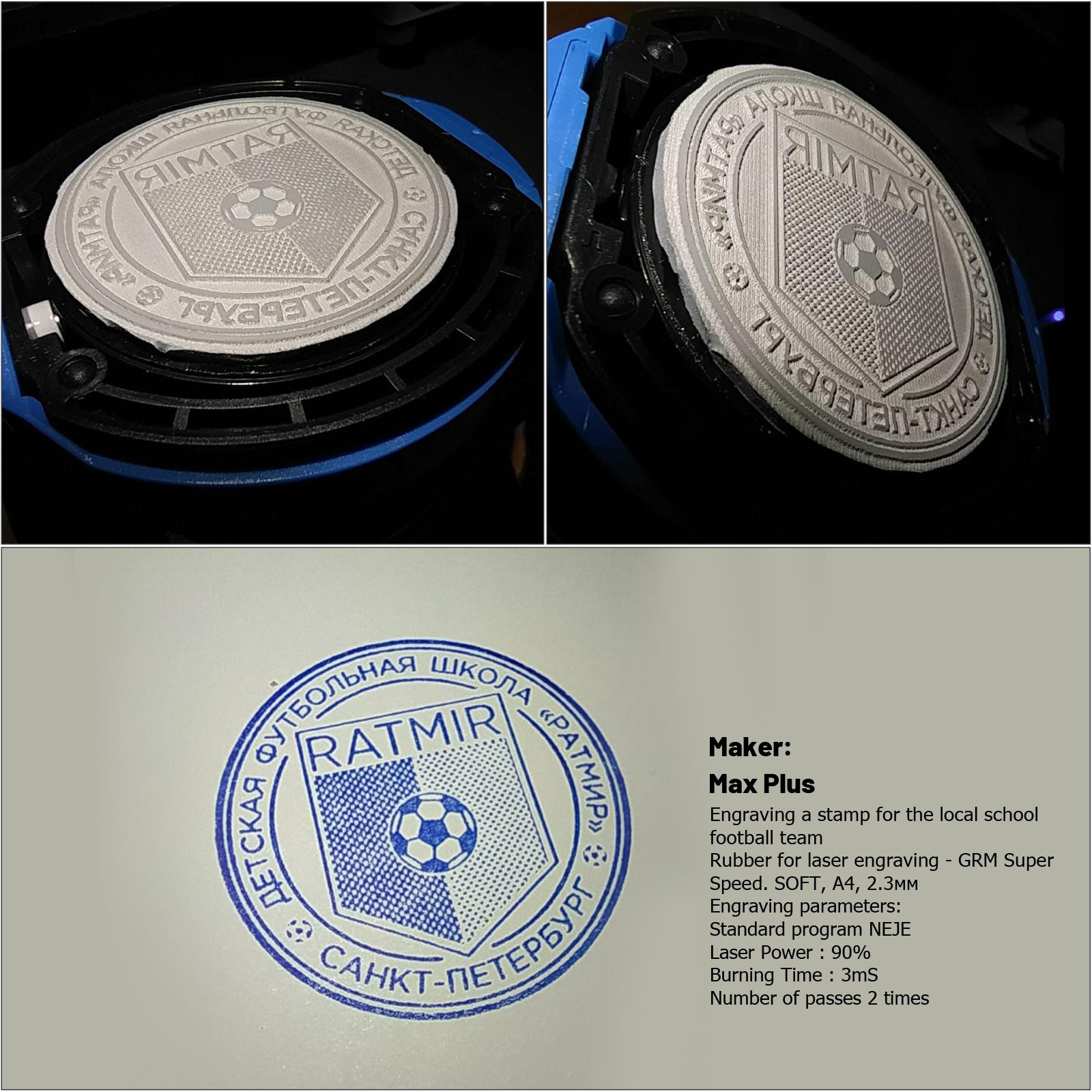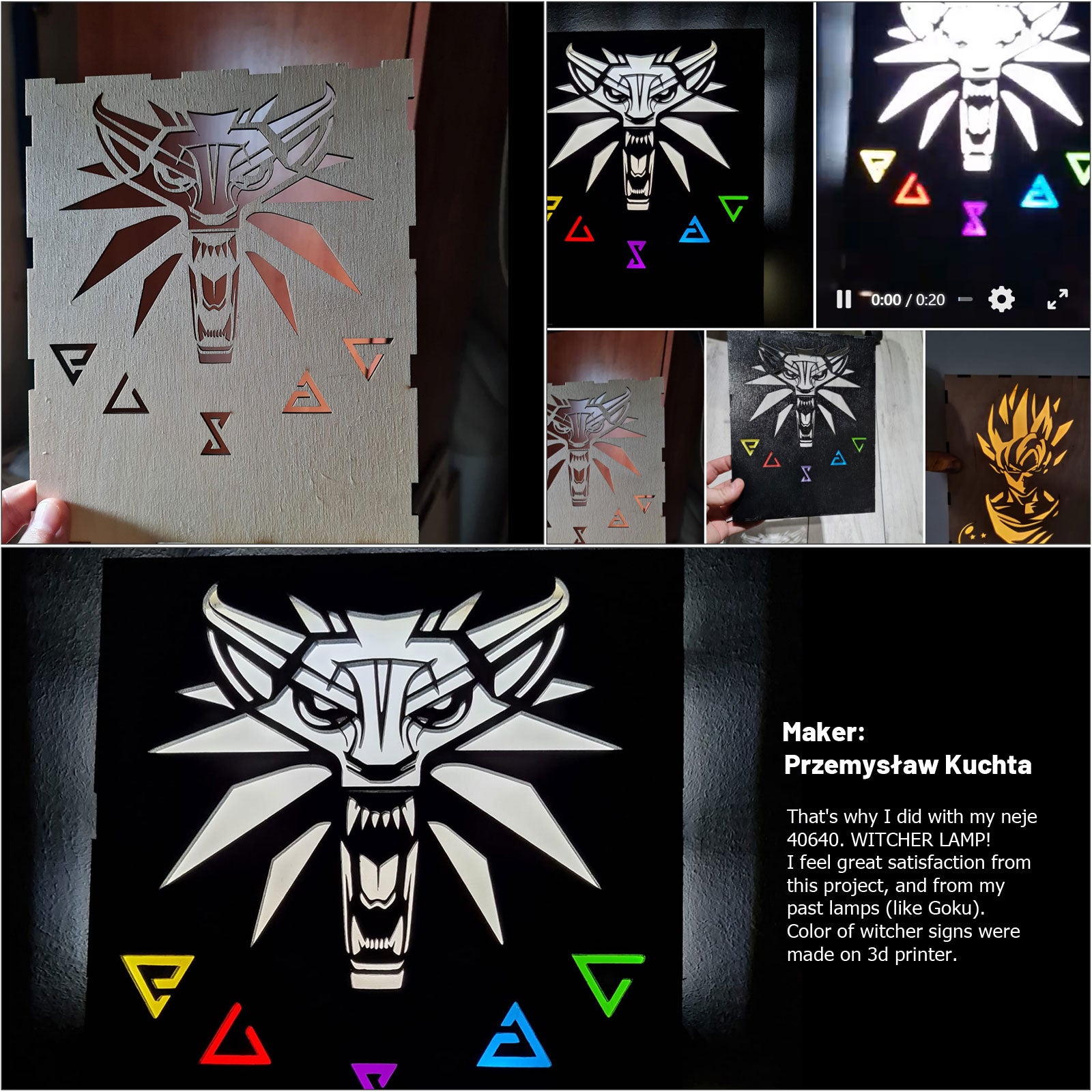 Plywood Cutting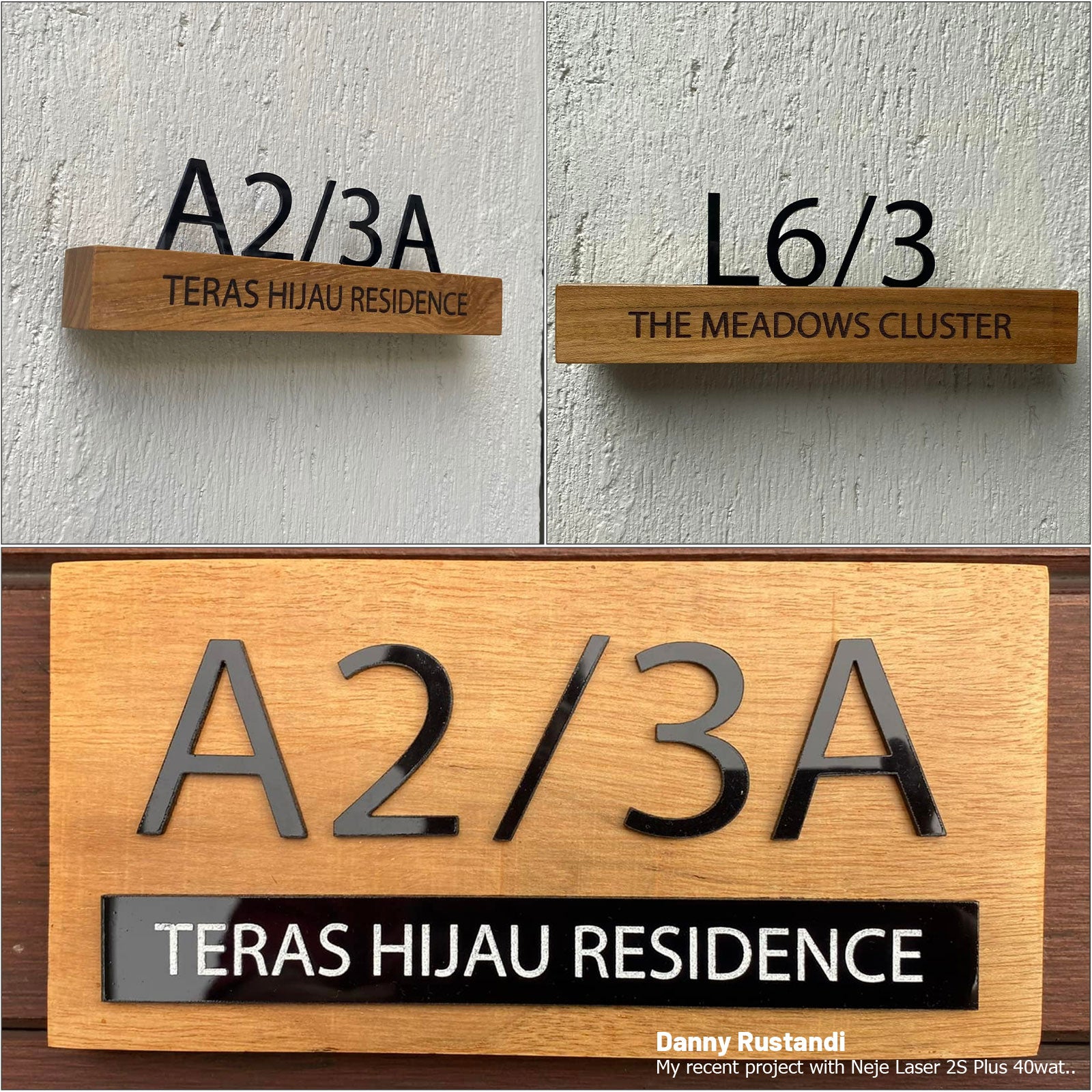 acrylic cutting
When do you need air assist?
Air-assisted engraving or cutting can only be used for engraving or cutting that produces more carbonized substances. Generally, the depth of engraving is less than 1mm, and the cutting of plywood less than 2mm does not require air assist. A small fan can be used to blow off the smoke generated by the engraving. Air assist is not recommended when engraving images, and adding air assist at this time will destroy image details.

What kind of air pump is suitable for cutting?
The main meaning of air assist is to blow off the carbonized material produced by cutting, and the general oxygener and electromagnetic inflator have almost no meaning. only the pressure of the oil pump and air compressor (0.4-1.5mPa) has the effect of blowing away the carbonized material. but it should be noted that the air of the oil pump contains oil and cannot be directly used for the air-assisted module of the closed cavity, otherwise the oil will contaminate the lens, resulting in power drop or damage to the lens. The air pressure of the air compressor can be used for a short time with the closed cavity, but When used for a long time, the water-containing gas will contaminate the lens, cause the power to drop, and even damage the lens.
---
WARRANTY TERMS
1. Lasers are sensitive electronic components that may be damaged by interference from external factors, although all NEJE lasers are produced with electrostatic surge protection and aging resistance.
2. Laser head provides a 2-year warranty (after receiving the product).
3. Motherboard warranty for 2 years.
4. Machinery including motor assembly, 2-year warranty.
5. According to the video basis you provide, global free shipping for after-sales!
---
SHIPMENT & TAX DETAILS
1. We ship to the address filled in your order. Please make sure your address is correct before payment.
We do not assume the risk of loss or damage to the package arising from the rejection.

2. The delivery time is affected by your destination, logistics, and other factors. If you have any questions about logistics, please contact us.
3. In order to give customers a better shopping experience, we need to test the products from the warehouse before shipping, and we need to wait for the logistics company to pick up the goods after packaging. It takes about 3-5 days to process the order. If you have any questions about the order, please contact us immediately at
service@neje.shop
, please do not raise any disputes, thank you for your understanding.
4.After shipping, you will receive a shipping email with the tracking number. Normally you can track your package at:
https://www.17track.net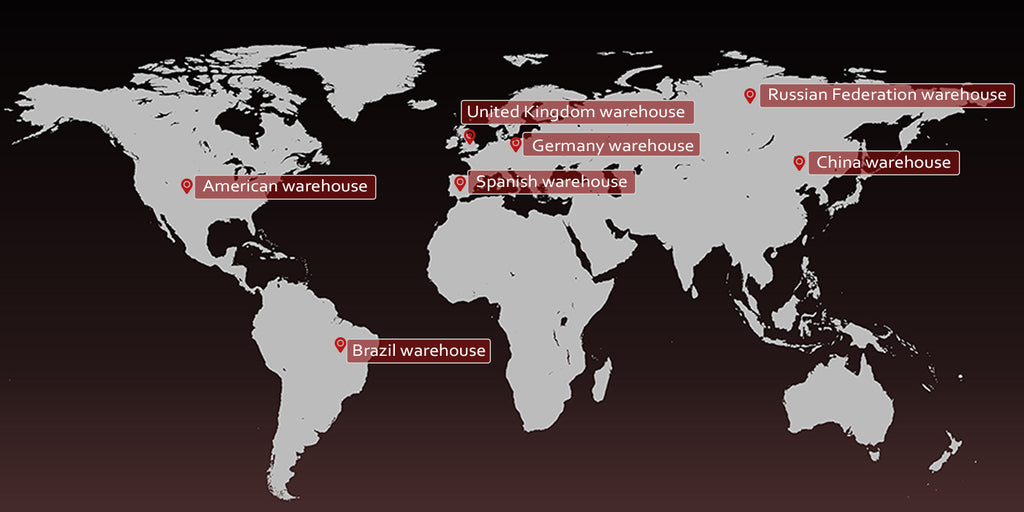 Note: From July 1, 2021, the EU will amend the relevant tax laws for products sold to EU member states. For products with a value of fewer than 150 Euros sent from China to EU countries, we will use IOSS for customs clearance. There is no need to pay taxes and fees during delivery, and customs clearance and delivery are faster. Orders sent from China to EU countries are worth more than 150 euros and are subject to import value-added tax and customs duties. This requires buyers to use their own VAT to clear customs and pay import VAT and customs duties. Shipments from EU countries are not subject to import VAT. This tax issue only applies to shipments from China to EU countries. For tax inquiries in other countries, please contact email: service@neje.shop

---
CONTACT US
We will provide each customer with the best service and reliable products, but sometimes there are unexpected or doubtful places. We believe that good communication can solve every problem happily, so please give up the order or leave a negative Contact us before giving feedback to resolve any issues.
please contact:
service@neje.shop
Online Email service time:
US time :
6:00(PM)- 3:30 (3:30 AM)  UTC/GMT -5:00  
Hong Kong time :
9:00(AM)-18:30(PM)  UTC/GMT +8:00
Europe time:
3:00 (3:00 AM)- 12:30 (12:30 PM)  UTC/GMT +2:00
Closed on Saturday and Sunday!